Heterocyclic compounds are cyclic molecular scaffolds composed of atoms of at least two different elements. Many important classes of molecules contain heterocycles, including nucleic acids, agrochemicals, organic conductors, many drugs used in the clinic and a number of natural and synthetic dyes and so the efficient synthesis of heterocyclic scaffolds is an important commercial and scientific activity.
The LabFact partners have developed approaches for the efficient preparation of diverse heterocycles using reagentless techniques.
Les composés hétérocycliques sont des architectures moléculaires cycliques comportant au moins un atome différent de C et H. De nombreuses classes de molécules importantes contiennent des hétérocycles, dont par exemple des acides nucléiques, des produits agrochimiques, des molécules organiques conductrices, de nombreux médicaments et un certain nombre de colorants naturels et synthétiques, de sorte que la synthèse efficace de supports hétérocycliques est une activité scientifique importante.
Les partenaires LabFact ont développé des approches pour la préparation efficace de divers hétérocycles en utilisant des techniques propres.
Key Abstracts
Recent developments in chemical reactivity of N,N-dimethylenamino ketones as synthons for various heterocycles
H. M. Gaber, M. C. Bagley, Z. A. Muhammad, S. M. Gomha, RSC Adv., 2017, 7, 14562-14610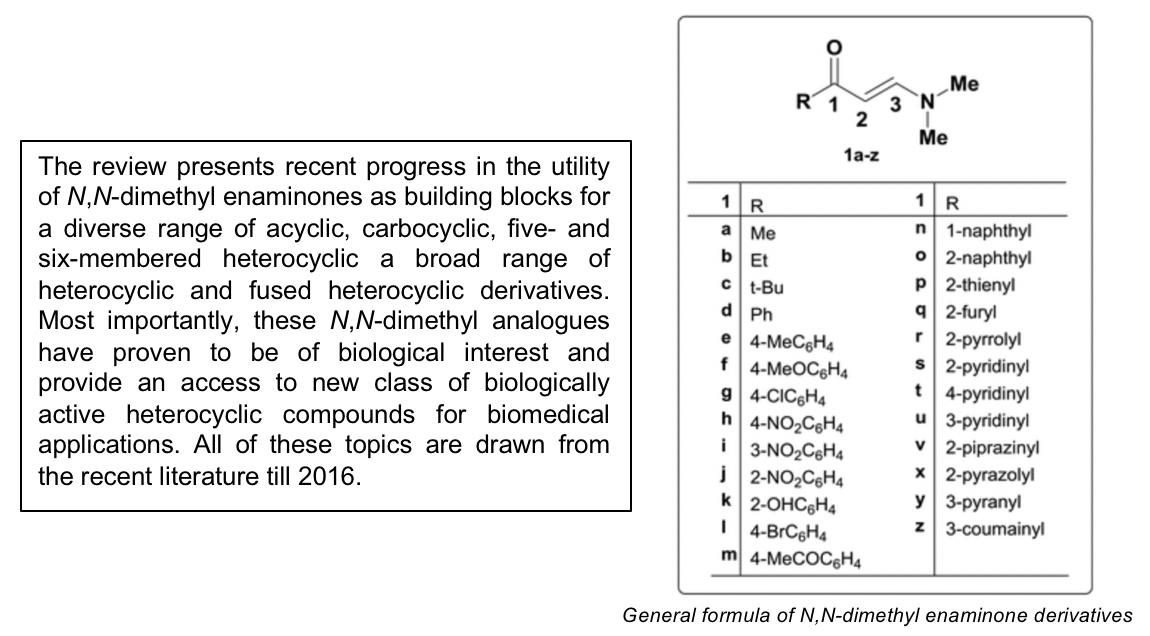 Elaboration of Tetra-Orthogonally-Substituted Aromatic Scaffolds Towards Novel EGFR-Kinase Inhibitors
A. J. Close, R. N. Jones, C. A. Ocasio, P. Kemmitt, S. M. Roe, J. Spencer, Biomol. Chem., 2016, 14, 8246-8252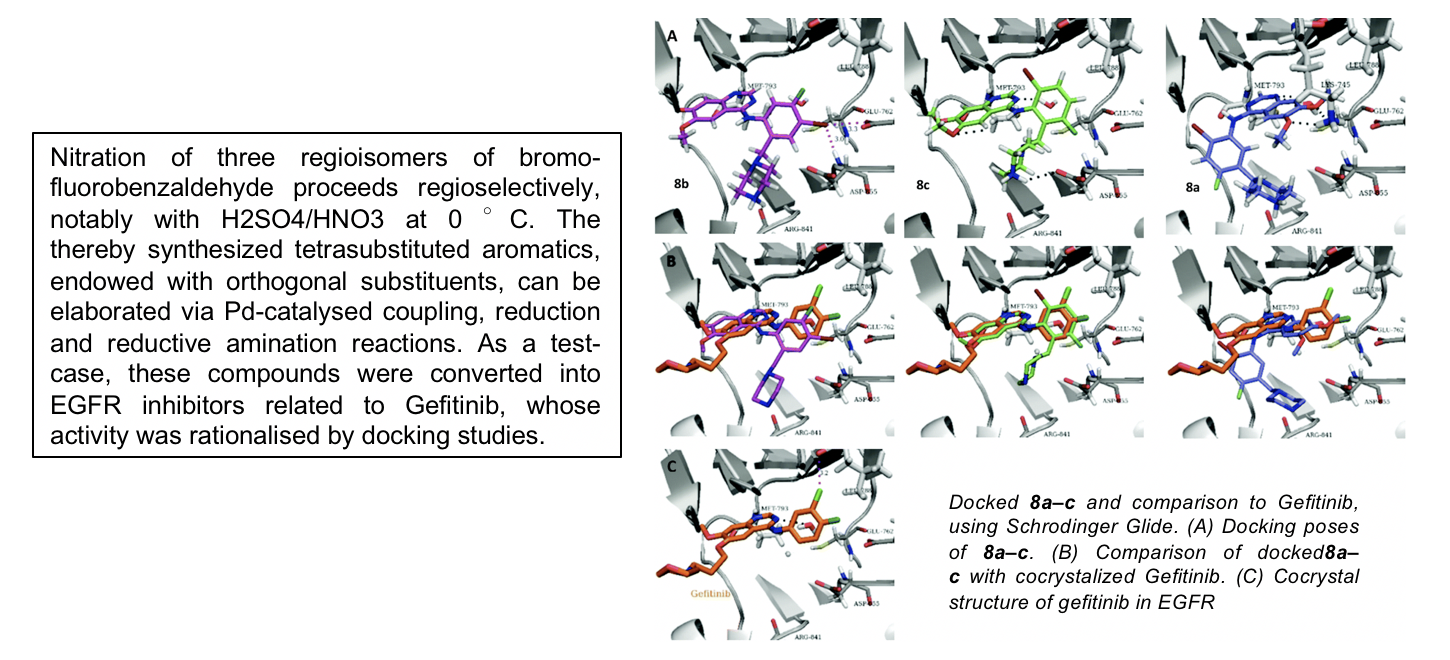 The Bohlmann-Rahtz pyridine synthesis: from discovery to applications
M.C. Bagley, C. Glover, E. A. Merritt, Synlett, 2007, 2459-2482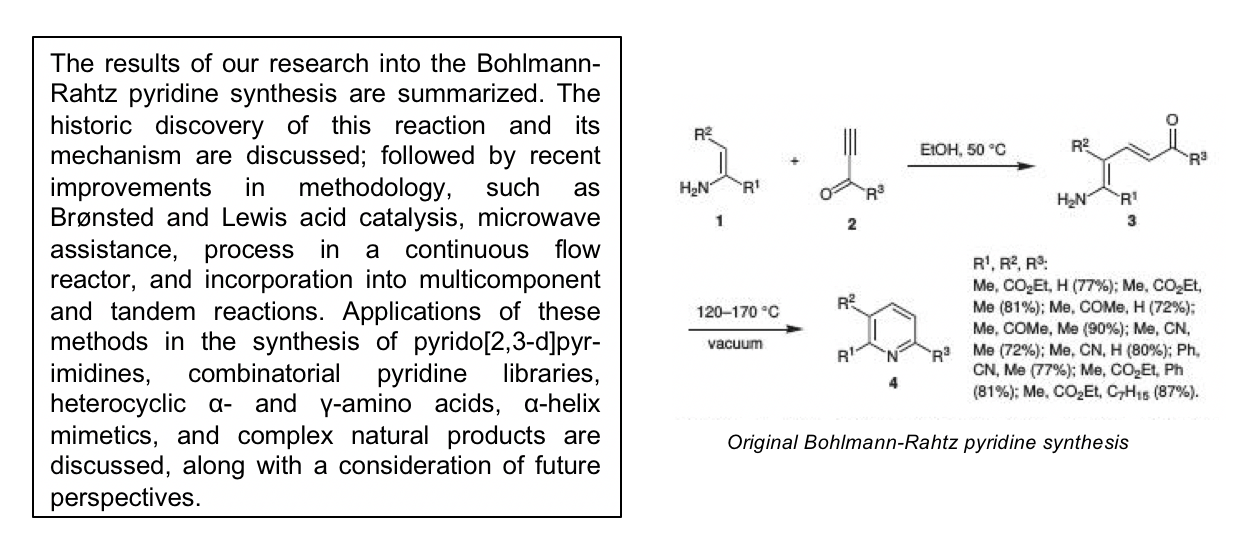 Members Involved