Synthetic chemists look to take molecules that are cheap and easy to source and transform them into more valuable molecules.  To do this they use chemical reactions to build molecular complexity.  However, as most chemical reactions make or break a very limited number of chemical bonds, it is often necessary to build-up molecular complexity gradually by sequencing many reactions one-after-another.  Daisy chain reactions represent a special case as the sequencing of chemical reactions is performed without the isolation of intermediate products.  This can speed up the manufacturing processes greatly by reduce the time needed to make a product.  However, the development of daisy chain reactions is challenging as inefficiencies in any of the individual reactions will compromise the sequence as a whole.
The LabFact team have a number of active projects in this area, most of which are looking to use flow chemistry techniques to sequence reagentless (light, heat, pressure, microwaves) chemical reactions for the rapid and controlled generation of molecular complexity.
Les chimistes de synthèse ont pour objectif de transformer des molécules facilement accessibles en molécules à haute valeur ajoutée, par le biais de réactions chimiques .  Cependant, comme la plupart de ces transformations forment ou rompent un nombre très limité de liaisons chimiques, il est souvent nécessaire d'augmenter progressivement la complexité moléculaire en séquençant de nombreuses réactions les unes après les autres.  La synthèse multi-étapes représente un cas particulier puisque le séquençage est alors effectué sans isoler les produits intermédiaires.  Cela peut accélérer considérablement les processus de synthèse en réduisant le temps nécessaire à la fabrication d'un produit.  Cependant, la synthèse multi-étapes est un défi, car l'inefficacité d'une seule réaction compromet la séquence dans son ensemble.
L'équipe LabFact combine notamment des techniques de chimie en flux et des procédés économes en réactifs/additifs (en utilisant des activations telles que lumière, pression, micro-ondes) pour la génération rapide et contrôlée de molécules sophistiquées.
Members Involved: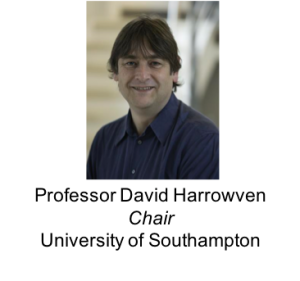 Key Publications: 
A Thermally Induced Hydride Transfer from an Amine to an Allene Triggers an Annulation Reaction giving Dihydrofuropyridinones. W. Sun, D. C. Wilson, M. E. Light, D. C. Harrowven, Org. Lett. 2018, 20, 4346–4349.